Food & Beverage
The Pine Room is fully operational following CDC social distancing guidelines. Please adhere, watch your "gaps", and wash your hands.
The Pine Room Grill & Bar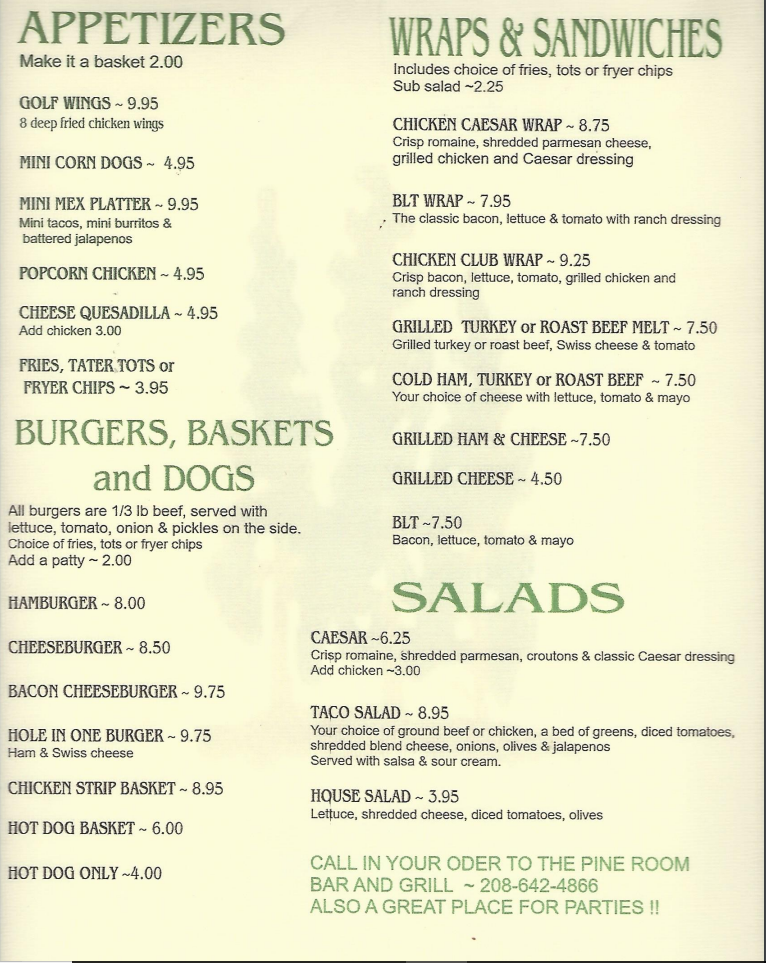 The Pine Room Bar & Grill at Scotch Pines provides daily services with a customer friendly, welcoming staff serving your food and beverage needs. The food & beverage services offer snacks, appetizers and a grill menu with a full beverage bar, including soda, beer, wine & mixed drinks.
Call The Pine Room at 642-4866 for availability, pricing and coming events – or – to book a party, reunion, or luncheon.