The Pine Room Bar & Grill at Scotch Pines provides daily services with a customer friendly, welcoming staff serving your food and beverage needs. The food & beverage services offer snacks, appetizers and a grill menu with a full beverage bar, including: soda, beer, wine & mixed drinks.
Call The Pine Room at (208) 642-4866 for availability, pricing and coming events – or – to book an event!
APPETIZERS

Golf Wings
8 deep fried chicken wings
$9.95
Mini corn dogs
$4.95
Mini Mex Platter
Mini tacos, mini burritos & battered jalapenos
$9.95
Popcorn Chicken
$4.95
Cheese Quesadilla
Add chicken $3.00
$4.95
Fries, tater tots or fryer chips
$3.95

BURGERS, BASKETS AND DOGS
All burgers are 1/3 beef, served with lettuce, tomato, onion & pickles on the side.
Choice of fries, tots, or fryer chips.
Add a patty $2.00

Hamburger
$8.00
Cheeseburger
$8.50
Bacon Cheeseburger
$9.75
Hole in One Burger
Ham & Swiss cheese
$9.75
Chicken Strip Basket
$8.95
Hot Dog Basket
$6.00
Hot Dog Only
$4.00

WRAPS & SANDWICHES
Includes choice of fries, tots or fryer chips
Sub salad $2.25

Chicken Caesar Wrap
Crisp romaine, shredded parmesan cheese, grilled chicken and Caesar dressing
$8.75
BLT Wrap
The classic bacon, lettuce & tomato with ranch dressing
$7.95
Chicken Club Wrap
Crisp bacon, lettuce, tomato, grilled chicken and ranch dressing
$9.25
Grill Turkey or Roast Beef Melt
Grilled turkey or roast beef, Swiss cheese & tomato
$7.50
Cold Ham, Turkey, or Roast Beef
Your choice of cheese with lettuce, tomato & mayo
$7.50
Grilled Ham & Cheese
$7.50
Grilled Cheese
$4.50
BLT
Bacon, lettuce, tomato & mayo
$7.50

SALADS

Caesar
Crisp romaine, shredded parmesan, croutons & classic Caersar dressing
Add chicken $3.00
$6.25
Taco Salad
Your choice of ground beef or chicken, a bed of green, diced tomatoes, shredded blend cheese, onions, olives & jalapenos
Served with salsa & sour cream
$8.95
House Salad
Lettuce, shredded cheese, diced tomatoes, olives
$3.95

Call in your order to The Pine Room Bar and Grill at: (208) 642-4866
Also a great place for parties!
Scott Pines Golf Course:
10610 Scotch Pines Road
Payette, ID 83661
(208) 642-1829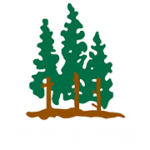 Hours:
Monday: 8AM - 7PM
Tuesday: 8AM - 7PM
Wednesday: 8AM - 7PM
Thursday: 8AM - 7PM
Friday: 8AM - 7PM
Saturday: 8AM - 7PM
Sunday: 8AM - 7PM
*Starting 8/16 Pro Shop hours
will be 8:00Am - 7:00Pm*